Why Hire A Roof And Gutter Cleaning Company in Orlando, FL?
Have you ever cleaned your gutters? If not, you're going to have to fix that problem fast. Gutters are the first line of defense against potential roof damage, and keeping them clean will make all your roofing materials last longer. But without professional assistance, no one can ensure the best-level cleaning, which makes the path for a roof and gutter cleaning company into the light.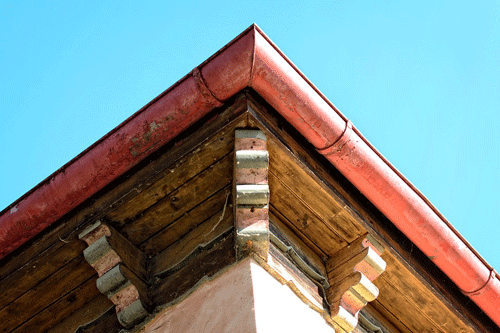 In addition to gutters, roof removal and replacement is also a big part of specific cleaning services; these will also be the best option if your gutters need some serious TLC. So, hiring a professional or a roof and gutter cleaning company is the one-stop solution for all the cleaning services.
Why Hire A Roof And Gutter Cleaning Company Orlando, FL
Most homeowners think to do the roof and gutter cleaning independently, but it's not a suggestable idea. Hiring a professional roof and gutter cleaning company is always a good choice. Because a professional roof and gutter cleaning company use specialized equipment that safely removes debris without damaging the roof or gutter's integrity, climbing a ladder so high without any safety measures is risky and can result in serious harm. However, cleaning your gutters all year is a time-consuming and dangerous task.
Moreover, stagnant water and debris can freeze, which affects the gutter and causes it to droop and drag down. In these worst scenarios, the gutter may pull away from the house and fall off, resulting in reinstallation or replacing a new gutter.
Roof and gutter cleaning company professionals not only clean the gutters; it's much more than that. In addition to cleaning, they cover all the issues stated above, including inspecting downspouts for smooth flow and fixing loose gutter spikes. It helps prevent further roof damage and avoids water clogging, affecting your home, walls, and foundation.
Here are a few compelling reasons to hire a professional roof and gutter cleaning company –
Protect Roof From the Damage

Gutters are installed to collect water that runs off the roof and route it down through their downspout. When gutters collect debris and restrict water, the water stagnates, causing roof and shingle damage. It can also lead to the risk of cracks, which can result in leaks. It is where a professional from the roof and gutter cleaning company is required to use their knowledge and expertise.

The equipment is the additional benefit that professionals have, ensuring the complete fixing of complex damages to the roof.

Extend Life Span

Regular cleaning of your roof gutters can help you avoid any problems that may emerge from cracks and leaks. Roof and gutter cleaning company professionals can also detect issues with your roofs, such as loose shingles, recessed regions, and damaged sections. It helps to find the key spot to fix and extend the life span of the gutter and the roof.

Pest And Insect Infestation

Blocked gutters can also lead to an infestation of pests and insects in your house, and stagnated water can serve as a breeding ground for them. Therefore, it leads to a pest outbreak, including termites, if they access your house. A clean and dry gutter keeps your roof and foundation dry, preventing moisture-loving pests like termites, ants, and roaches from invading your house. Also, rats and squirrels enjoy scampering in filthy gutters, causing even more damage.

Saves Money

The money invested in a roof and gutter cleaning company is money saved from future structural damage. So, it never counts as waste or makes you regret it in the future.
The reasons listed above explain why you should employ a professional roof and gutter cleaning company to clean your gutters. Exterior House Wash Services, Orlando, Florida, has years of experience in roof cleaning and gutter cleaning services and are perfect to finish any gutter cleaning job, no matter how complicated it is. To hire, contact 321-626-5488 or mail @ exteriorhousewashservices@gmail.com.
Contact us today to get a free estimate for our quality gutter cleaning services!
Contact Us
Google Reviews from Clients
Vicky Farrar
Eric was extremely professional and did a fabulous job restoring my roof. I would definitely recommend his service for all of your exterior cleaning!
Christine Murphy
I highly recommend him to provide you with your pressure washing services! My home looks amazing! He did a quality job and was great at communicating with me. His cost is also very affordable.
Phillip Wilkerson
Eric cleaned the entire exterior of my home, including the highest places where organic growth was making black streaks. The result looked like a new house with a fresh coat of paint. Highly recommended and affordable. Call Eric for professional power washing services.
Request a free estimate
Get quotation in an hour